CMM for Development Companies
Cloud Machine Manager has a number of features that gives you greater control over your AWS EC2 servers, helping you to cut costs during testing and development.
...bring your product to market even faster...
As a development company, you'll know it's important to save time and money in development and testing. You'll also know that your Amazon EC2 servers don't always need to be on, such as when you're hosting test sites that aren't visited very often.
Control EC2 servers On-Demand
That's why CMM's unique On-Demand feature allows you to instantly turn AWS EC2 servers on and off using a convenient mobile app, reducing your AWS billing by up to 90%. It's so easy to use, you don't even need technical experience to do it – just push the button.
Schedule your development and testing
Alternatively, if you want to plan your site testing ahead of time, CMM's Scheduling feature gives you the option of scheduling when servers will be turned on/off. Ultimately, CMM works when you do.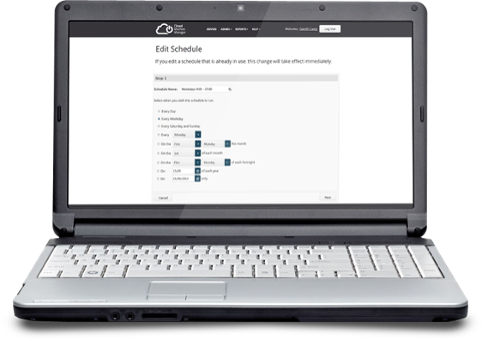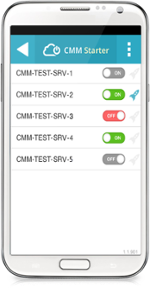 What's great about CMM is that you can control your servers On-Demand, in the palm of your hand. With CMM's mobile starter application, available for both iOS and Android devices, you have remote access to servers, enabling you to start and stop servers instantaneously on the go. So if you need to go back into the office to complete some work, you can fire up your servers in the palm of your hand while making yourself a coffee!
Download the starter app now and start controlling your servers on the go
Reduce wastage using the Automated feature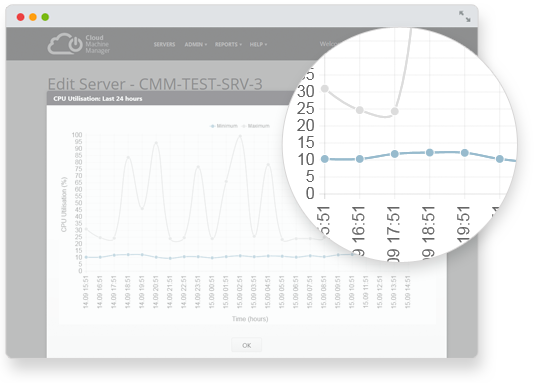 CMM has an Automated feature that is able to monitor server usage and detect which servers can be turned off in response to low usage rates, so ensuring you don't waste your resources. Pretty handy if you ever forget to turn the servers off!
CMM also scales up and down in response to application demands, ensuring cost-control over any extra computing capacity that you may need – meaning you only pay for what you actually use.
Ultimately, all of these features lead to huge cost savings which can be used to reinvest in a larger and faster server or even a multi-server set up at little to no extra cost, enabling you to bring your product to market even faster!