CMM for Small/Medium Sized Enterprises
Cloud Machine Manager's tools help you to manage your AWS billing within Cloud server management, ensuring you only pay for the computing capacity you use.
...reinvest in even bigger and faster servers...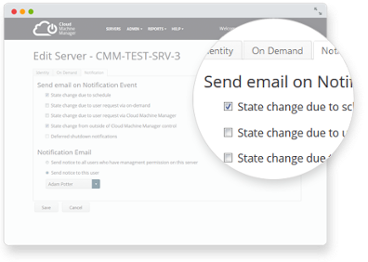 Lower costs with Automation
Small businesses may only experience heavy server usage intermittently, meaning money is wasted when AWS EC2 servers are left on for the rest of the time. CMM combats this problem through its Automation feature, monitoring the usage levels of Amazon EC2 servers and notifying you by email that these servers will be turned off.
Or lower costs using a Schedule
You can even do this yourself using the Scheduling feature, turning servers off ahead of expected periods of low activity and turning them back on when usage is expected to increase – all at the click of a few buttons. Easy.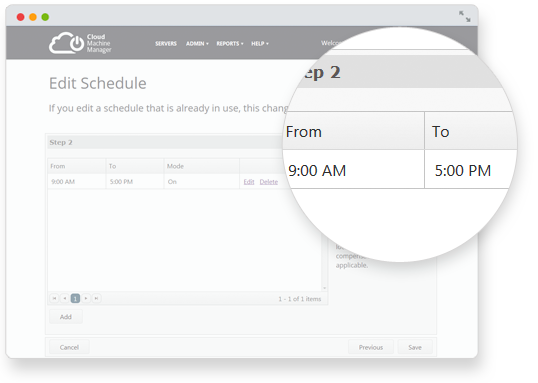 Keep control of servers On-Demand
A unique aspect of CMM is the On-Demand feature, where you can quite simply turn your Amazon servers on and off, on the go, using the handy mobile app, available on Android and iOS devices. The On-Demand capability avoids the hassle of calling tech-support to re-start servers, giving you more control over your server on/off state. Ultimately, CMM works when you do.


And the really great thing about CMM is the huge potential for cost savings and what you can do with it. With all the money that's saved, you can reinvest in bigger and faster servers, effectively earning yourself a FREE UPGRADE to do more for less!